Product Search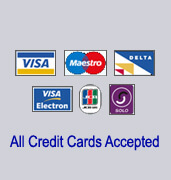 All Shelters Manufacture And Install Smoking Shelters, Cycle Shelters, Covered Walkways And Much More!
Welcome to
All Shelters
Based at out factory in Coventry, we manufacture and install a variety of shelters and walkways to the UK, effectively providing a safe, dry area for commercial buildings.
Over many years, All Shelters have developed great experience by completing work for businesses, schools, colleges, hospitals and other organisations. Our main goal is to keep your employees or property protected from bad weather conditions. Click on our wide range of designs below for more details.
Our long-lasting and practical solutions can always be relied on, for example keeping smoking and cycle shelters dry through wet, cold, wind, frost and snow.
Some of the key benefits of our shelters are:
Protection from all weather conditions and provide a clearly identifiable waiting area for both staff and visitors
Stylish design and protect entryways from the elements
Focus the flow of traffic around your premises
Fully compliant with the UK Smoking ban legislation
Keep bikes neat and secure and protect them from all weather conditions
To give you the best customer value, we offer free delivery and installation. To also receive a free quote, email sales@allshelters.co.uk or phone 02476 451636.
Please click on below to find your shelter
The Benefits Of Our Shelters