Product Search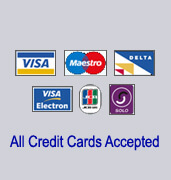 Pram and Buggy Shelters
At all shelters we can design manufacture and install around your pram shelter needs. Made to measure to suit your location were shelter is to be fitted. We can provide areas were prams and buggies can be stored in a safe dry and clean area outdoors.
Security bar can be incorporated in pram shelter for location and away for buggies and prams to be locked up if needed. A lockable door can be fitted to main entrance to provide a safe and secure pram shelter.
Strong robust all weather construction
Clear polycarbonate high view roof and sides
Low maintenance easy clean
Powder coated any colour
Fitted to any hard standing or next to building
All shelter has been working with and providing shelters for many hospital schools collages nurseries and organisation over the past years.
For any enquiry Please call 02476 451636 or email us at sales@allshelters.co.uk.