Product Search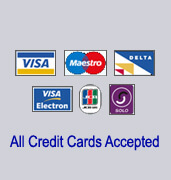 Smoking Shelters
Take a look at our flexible range of smoking shelter sizes and prices
At All Shelters we have ensured that smokers in hundreds of organisations have kept dry outdoors in all types of weather. We aim to meet customers' personal needs on a one-to-one basis by designing, manufacturing and installing in all shapes and sizes. All variations can have effective drainage, UV protection and high quality polycarbonate. All colours can be hand-chosen by you.
Working for many different organisations over the past years has given us a wide customer base all over the UK.
Please contact us on 02476 451636 or email us at sales@allshelters.co.uk for your smoking shelter needs.
The key benefits of our smoking shelters are:
All weather protection for smokers
Smoking shelter allows a designated area for smoking which provides an effective No Smoking Policy in your workplace
50% open area fully compliant with UK legislation
Smoking Shelter fabrication available in all colours
Powder coated finish
Clear polycarbonate high visual sides and windows
Twin wall clear polycarbonate roofing with full drainage
Free signage, ashtray for easy clean and emptying
Fitting to any hard sanding area with adjustable levelling feet
Sizes: 2.2 m standard height
width (m)
depth (m)
price (£)
2.0
1.0
1485
2.0
1.5
1760
2.0
2.0
1925
2.5
2.0
2090
3.0
2.0
2310
3.0
2.5
2530
3.0
3.0
2750
3.5
3.0
2970
4.0
3.0
3190
+ VAT 20 %
All custom sizes available on request.
Click here to view our colour chart.
Click here to enquire NOW.