Product Search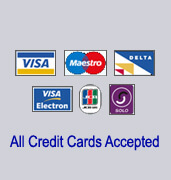 Half Smoking Shelters
No Smoking laws have pushed many people out of buildings and into out door areas. Even restaurants and bars in many Areas have banned indoor smoking sections for employees and the general public. Smoking Shelters carries a wide variety of sizes in smoking shelters to accommodate companies to shelter their employees in designated outdoor areas so they do not have to be stuck in the rain when looking for shelter from bad weather out doors.
Our smoking shelters can be used for designated smoking areas so people do have a place to go in the case of bad weather. All shelters does not support smoking in any way but our products have been used as smoking shelters for many organizations to keep people sheltered in a specific area if they need to.
Because we carry so many styles of shelters please visit our home page and browse our large selection of smoking shelters for the one that best suits your organization`s needs. You can call us at 02476 451636 or email us at sales@allshelters.co.uk and a customer service representative will get back to you.
Sizes: 2.2 m standard size
width (m)
depth (m)
price (£)
2.0
1.0
1372.50
2.5
1.0
1510
3.0
1.0
1716.25
4.0
1.0
1648


+ vat 20%
All custom sizes available on request.
Provide a covered facility for smokers
Allow for an effective no smoking policy in your workplace
All steel frame fabrication available in all colours powder coated finish
Quality polycarbonate high visual sides and windows
Triple wall clear polycarbonate roofing with all drainage
Low maintenance smokers stand ashtrays, which allows for easy access for the emptying and cleaning
Click here to enquire NOW.